Learn From Industry Professionals
Combining the knowledge of marketing and the thrill of live events

SkySprout Summit Attendees, Sponsors and Staff,
Yesterday was an exciting day because it marked the one year anniversary of announcing our first annual SkySprout Summit. We have been working on bringing you a bigger summit for 2020 and had been ready to announce this years conference by the end of the day today. Unfortunately, that will not be the case.
Today (March 9) at 3:08 PM, Governor Mike DeWine declared a state of emergency for the state of Ohio in regards to COVID-19. This action, in conjunction with the recent cancellation of major events around the country including many right here in Columbus, has led us to make the difficult decision to postpone the Summit until further notice. 
You guys made 2019 such an awesome year! We were thrilled to throw an event that brought in hundreds of attendees from 35 different states and 5 different countries. I know this decision effects you guys as well as everyone involved in the conference as a speaker or event producer.
Our whole team here loves everyone who has a hand in making the event a success, so we can't risk your health or safety. We've been going back and fourth with this for a while, but ultimately decided to call it before anyone buys tickets or books a room. We want everyone to feel prepared and excited to come experience the Summit in the best possible circumstances.
We are staying positive and are inspired to work with the extra time we've been given to make the next SkySprout Summit even greater! The team and I want to personally thank you for understanding, and we look forward to growing this event together with you in the future! Remember to take care of yourselves and don't forget to wash your hands!!
Yours in Health ,
"Thank you SkySprout for hosting such a great event"​
What is SkySprout Summit?
A conference combining the knowledge for marketing and the thrill of live events, SkySprout Summit creates an atmosphere for entrepreneurs, marketers, startups, and like-minded individuals to build and boost their brand's identity. Come learn the ins and outs of digital marketing from the industry's leading experts and create connections that support you as you grow your business. We guarantee you'll leave feeling energized, with the confidence to go all in and create massive results, and all with a newfound network of experts on your side!
The Company Behind The Summit

Hi, we're SkySprout, a digital marketing agency based out of Columbus, Ohio founded by marketing expert Nick Francis! With over a decade of experience, Nick serves as a member of Facebook's Small and Medium Business council and has spoken at several of their Boost Your Business events. Nick and his team work closely with hundreds of businesses to build their brands through social media marketing, event marketing, creative production, personal branding, and more!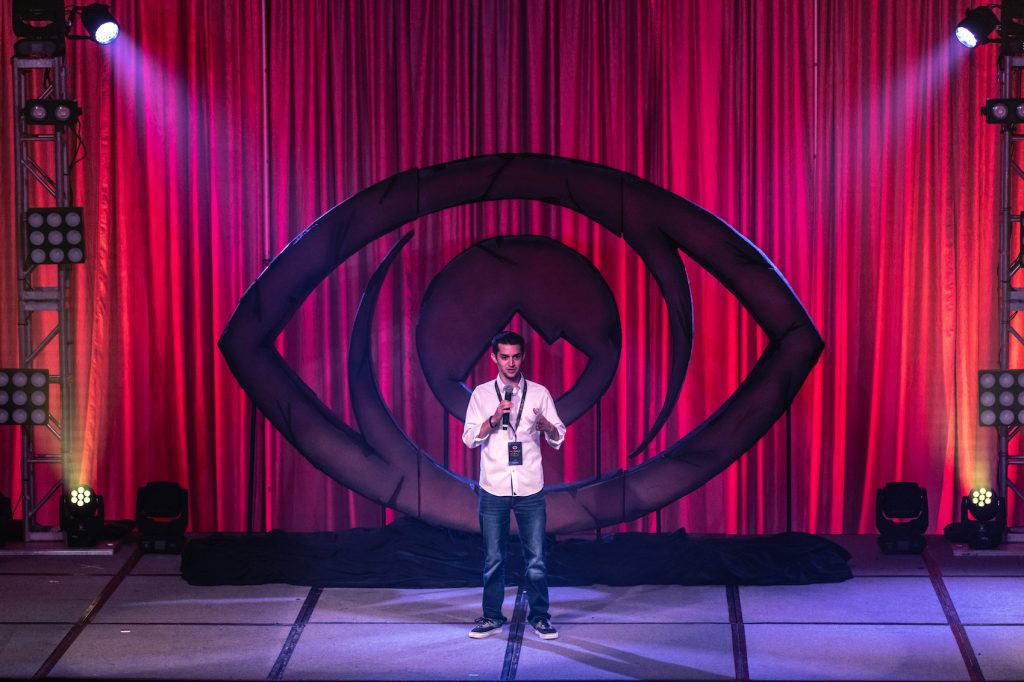 "The Best Inaugural Event That I Have Ever Been To"
Some of our past speakers
Who Is This Marketing Conference For?
All entrepreneurs will leave with a plan to take their business to the next level using creative digital marketing strategies
If you are in a marketing position at a company you will gain new skills and actionable ideas to bring back to your company.
Learn how to skyrocket your startup with techniques that don't require taking on funding and breaking the bank. 
If you operate an agency or freelance marketing agency you will learn the hottest trends in digital marketing to bring back to your clients.
"Because of the people like Nick that are doing business in a whole different way … they're teaching me how to do business."​